I took Chris to school this morning and on the way home I happened upon a black cat...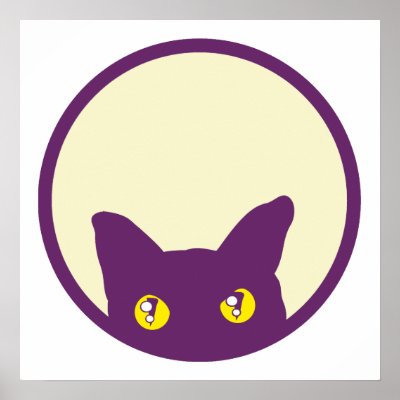 Lucky Me
Coming home,
a smug cat crawled
from knee-high weeds,
and proudly crossed
in front of me.
...suddenly I sat
on velvet seat,
with street-turned-stage,
script written vividly as
I became enchanted fan.
Four practiced feet
pranced fast,
then blurred still faster,
rocky props not stopping
her high-tailed stage routine.
Dramatic black,
like costumed Goth,
her fur spinning silver with tricks
of light, as her act
became a scamper dance.
Her flying exit off-left
lifted me, left me sighing
for encore, but diva disdained
her return, no refrain
for smile-flashing paparazzi me.
S.N.